Systems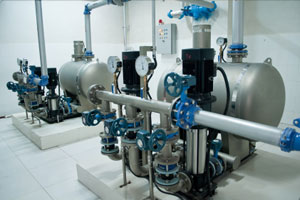 We at BPH realize that you often need more than the traditional pump in a box. You have a fluid handling problem that requires a specific solution. That's where BPH comes in.
From concept to construction, we handle the design, fabrication, testing, and troubleshooting. We'll be there for start-up. The equipment will work. Your problem will be solved. We'll increase your efficiency and reduce your costs.
Our Systems Engineering Department is ready to handle your needs:
Fluid Dynamics/Hydraulic calculations especially for complicated piping arrangements or fluids that don't behave like water.
Skid or cart mounted equipment
Motors, gear-reducers, couplings
Motor Controllers
Process controllers with inputs such as flow, pH, conductivity, or level.
Environmental needs such as explosion-proof
Regulatory needs such as 3A, UL, USDA, FDA, EHEGE.
Piping and wiring
Complete testing prior to testing
Documentation
If you have a good idea what your requirements are, simply click on the link below, and download our "Pump Applications" as either a PDFdocument or an Excel® spreadsheet. Complete the information as best you can and fax it back to us at 847-543-8391. Or, simply call us at 888-289-8787 and talk to our System Engineering Department. We're not the kind of company to insist on a perfectly completed form. Fax or call us. Either way, you'll get the help you need.
Pump Application - PDF
Pump Application - Excel Spreadsheet